FRESH TEAM, ELECTRIFIED!
our team.
With 38 members, we're going to build the first ever fully-electric race car of the UAS Berlin. check out who's calling themselves a BEAR!
Welcome to greenBEARWe are the Formula Student team of the UAS Berlin!Initially started in 2006, the project has seen many members over the course of time who have produced a total of 13 race cars. After a brief pause of two years (2020 - 2022) however, the team has now been newly founded.With new members and a new approach, we want to build on previous achievements. Therefore, we are constructing the first fully electric Formula Student car in the history of our university. With that, our goal is no less than to stir up the Formula Student events across Europe and beyond!On this website you will find all information about our team and our project.Let's get started!
HTW Motorsport,
thank you.
HTW Berlin Motorsport was the former FS Team at the UAS. They presented their last car in 2019. Their work created a solid foundation we can extend on!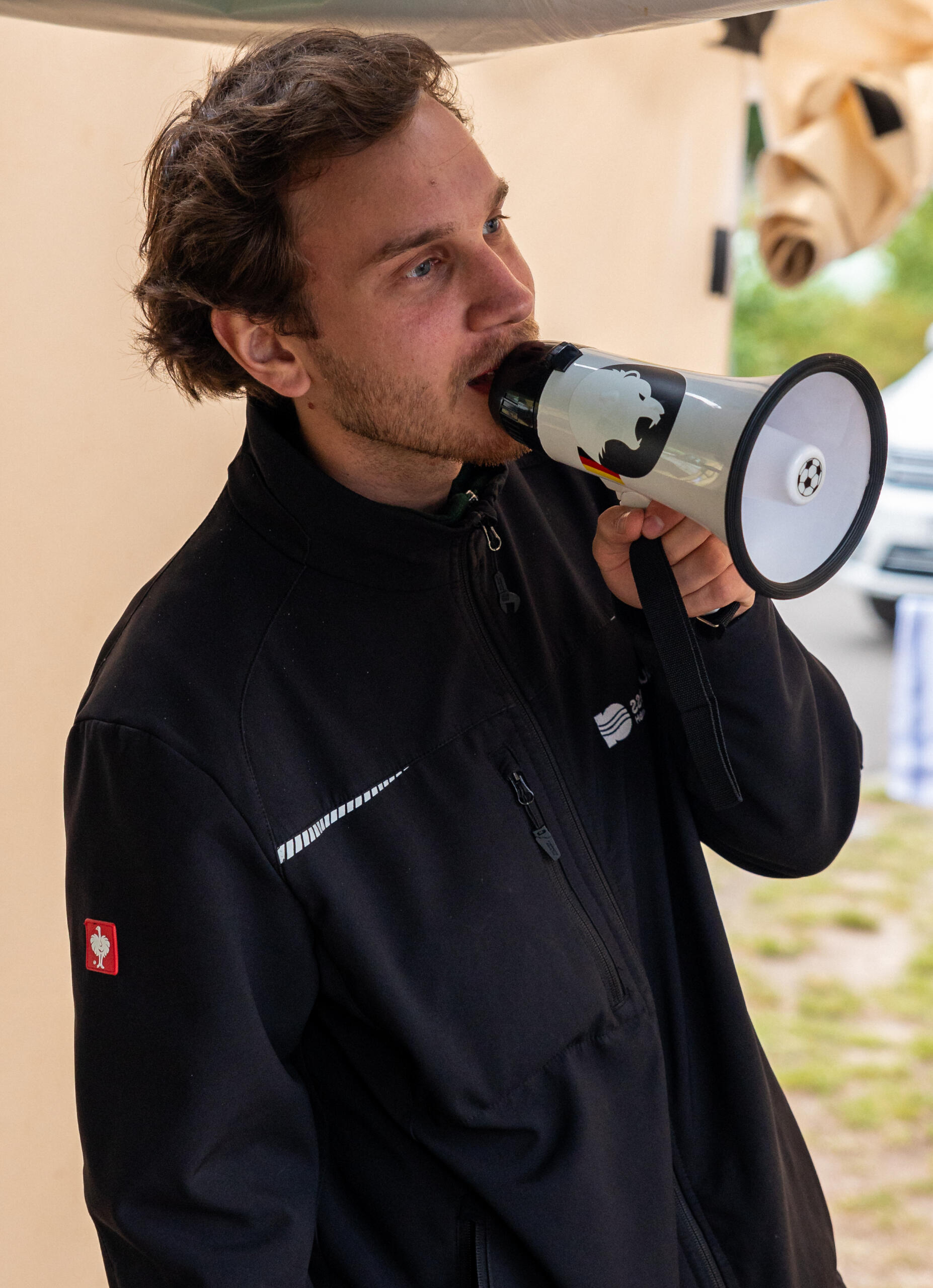 CHECK OUT OUR RACECARS
garage.
Wanna know some hard tech facts about our cars? Click below!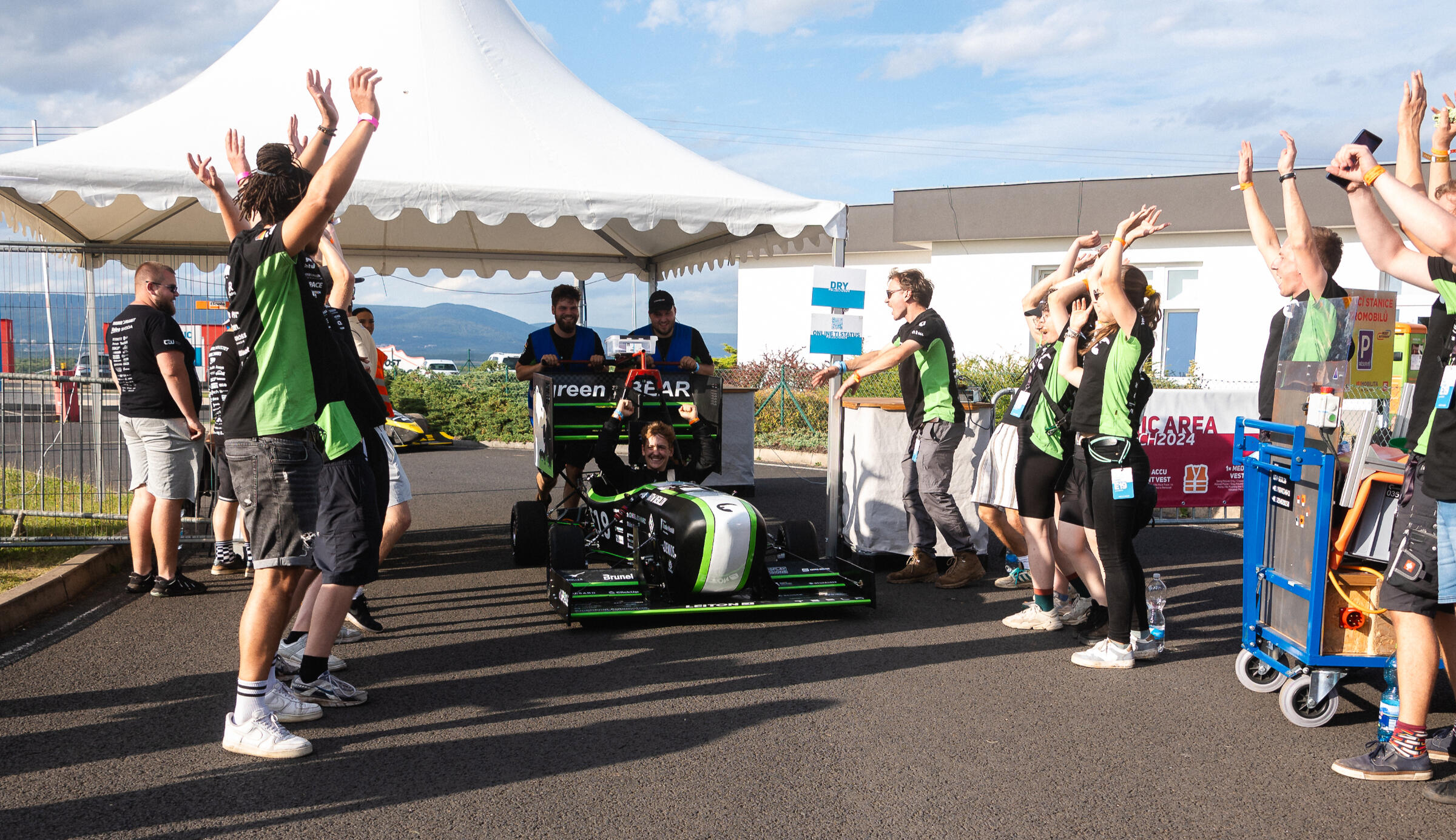 Interested in our project?
Contact Us!
---
Sponsors
---
---
PLATINUM
---
GOLD
---
SILVER
---
BRONZE
---
SUPPORTER
Many thanks to...
---
---
Garage
---
In the future you will find all the cars we will build here. Here are some facts what you can expect from our first car the BEAR23.
| | |
| --- | --- |
| Accelleration: | 0 - 100 kph less than 4 s |
| Weight: | 210 kg (w/o Driver) |
| Chassis: | CFRP Monocoque ( Carbon Fiber ) with Honeycomb Core |
| Drivetrain: | Rear Wheel Drive with Hubmotors and Planetary Gearboxes |
| Motors: | 2 x AMK ( 35 kW each / 70 kW total ) |
| Battery: | 600 V (Li-Ion) |
| Electronics: | Xilinx Zynq FPGA Vehicle Control Unit, Intelligent Power Distribution Module, CAN-BUS, ... |
| Sensor: | Tyre Temp., Damper Position, Accelerometer, Wheel Speeds, Water Temp., Wheel Angle, ... |
---
Impressum
---
---
Angaben gemäß § 5 TMG:HTW Berlin - Projekt Motorsport/greenBEARPostanschrift:Wilhelminenhofstr. 75A
12459 BerlinKontakt:Telefon: +49 30 5019 - 0
E-Mail: kontakt@greenbear.berlinVerantwortlich für die Inhalte:Nikita Reiser
Thanks for contacting! Our team will get back to you shortly. Feel free to check out our
Social Media
Get the latest news of our project or get in contact with us!